A11 Acrylic Cream Jar

Model

Height

Diameter

Volume

A11

29mm

35mm

5ml

A11

36mm

46mm

10ml

A11

38mm

52mm

15ml

Logo/Color

Customized or free design

Material

Acrylic body + PP inner tank

About Price

Since clients have different requests on customization, listed price is only a reference for this jar according to the artworks as shown on the pictures. Please make clear how you want it to be processed so as to get final quotation

Weigh & Packing

Packed in full set or separately as request.

Product Stock
Customization Product:
 

Normally MOQ 3000pcs, can produce any color, 50% Deposit, Factory lead time 25-30days.

 
In Stock Product:
 

MOQ 100PC, ready to ship, sale at existing status, no customization, no printing

Sample Support

Provide ex-stock sample for free, Shipping prepaid or collected by buyer, normally 15-20USD.

Value Added Service

* Product catalog online is available.* Free logo or label design after order.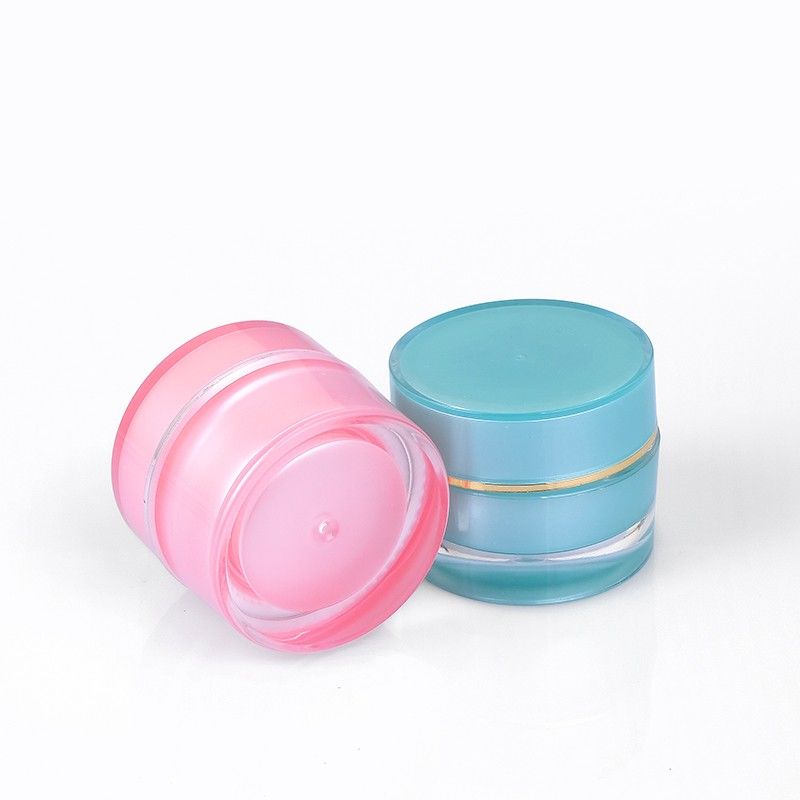 Wide Range of Application Scenarios
This double wall acrylic jar is so classic that it can almost meet all the needs you may have. As you may expect, this jar can be used both for cosmetic and skincare products, such as nail beauty gel, glitter powder, face cream, eye cream, body butter, body scrub, moisturizer, balm, etc.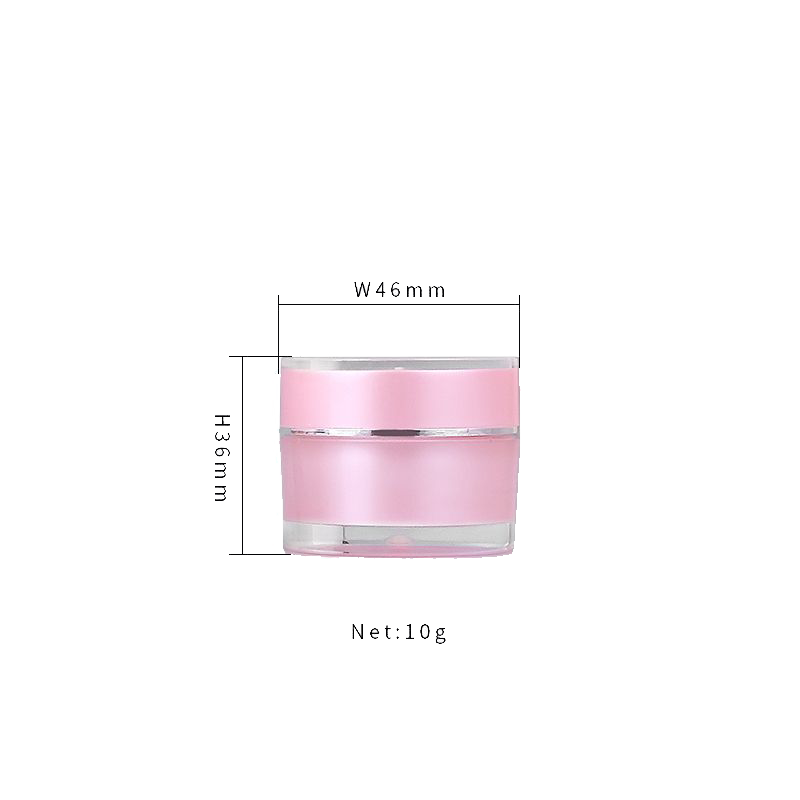 Customized service
We are able to customize this jar into any color you like, and we also support logo printing to support your design.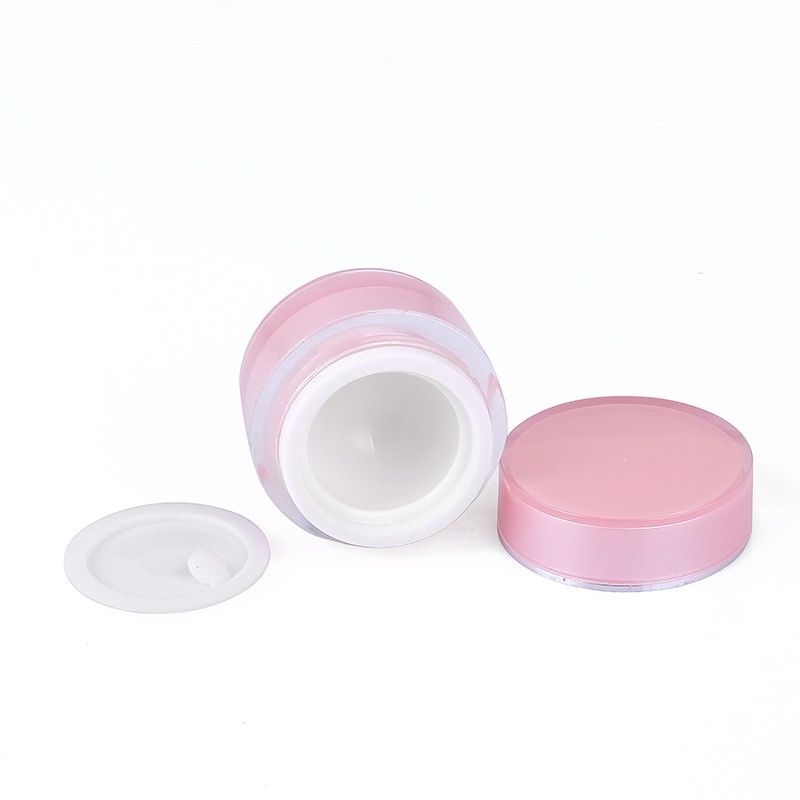 Excellent Construction & Performance
This classic double wall acrylic jar is made up of outer screw cap, inner tank and an inner disc liner, which makes the jar well sealed to prevent any leaks or spills, and it can prevent our products from being polluted as well.
Custom appearance & Quality Material
This double wall plastic jar supports any customization, including logo, colors and even the mould of the jar to support your wonderful ideas, although it's in stock. Besides, it's made from Acrylic material, which is thick and sturdy enough to resist and minimize any potential damages. On the other hand, this material is eco- friendly and recyclable.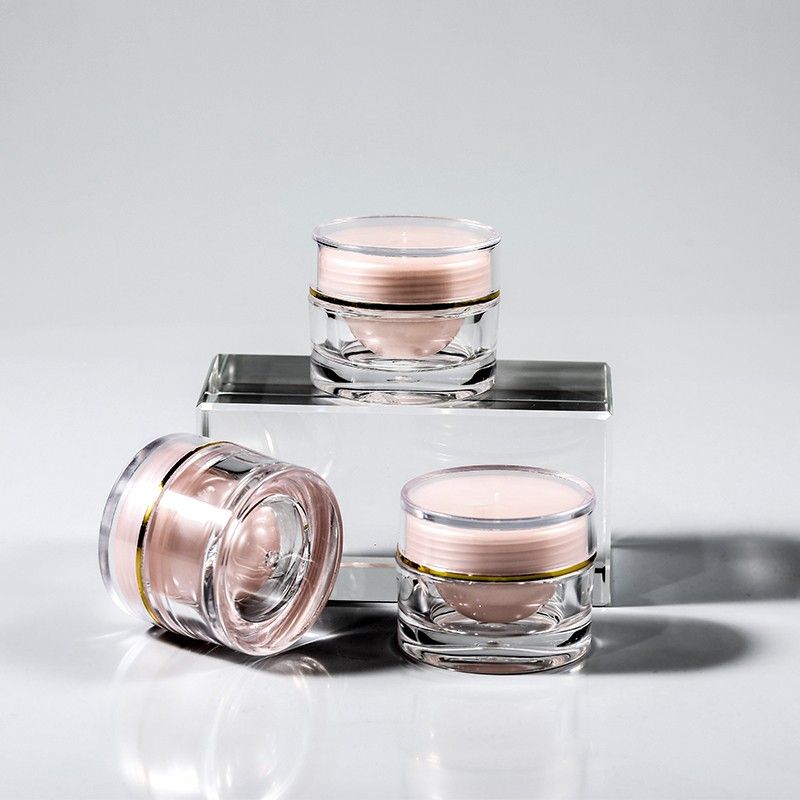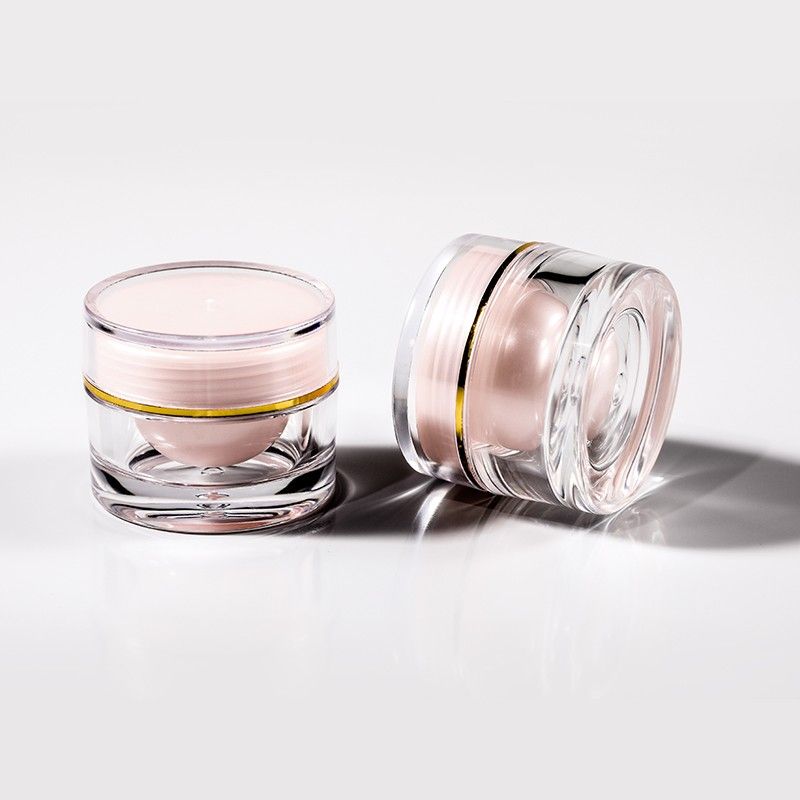 Portable Design
The appropriate mini size and light weight is great for travel, good seal character without worrying of staining your baggage. Suitable for professional or personal use. Lightweight design allows you to take it to any place, and will not add too much burden to your luggage.